Welcome To
Zap-Kapow Comics
What Are Your Comic Books Worth?
Find Out With Zap-Kapow Comics
Need to know what your old Superman, Iron Man, or Batman comic books are worth? Need a price for your Amazing Spider-Man, The Avengers, or other Marvel Comics? Trying to buy or sell your comic books? Looking for variant covers to recent Star Wars issues? Zap-Kapow Comics has you covered.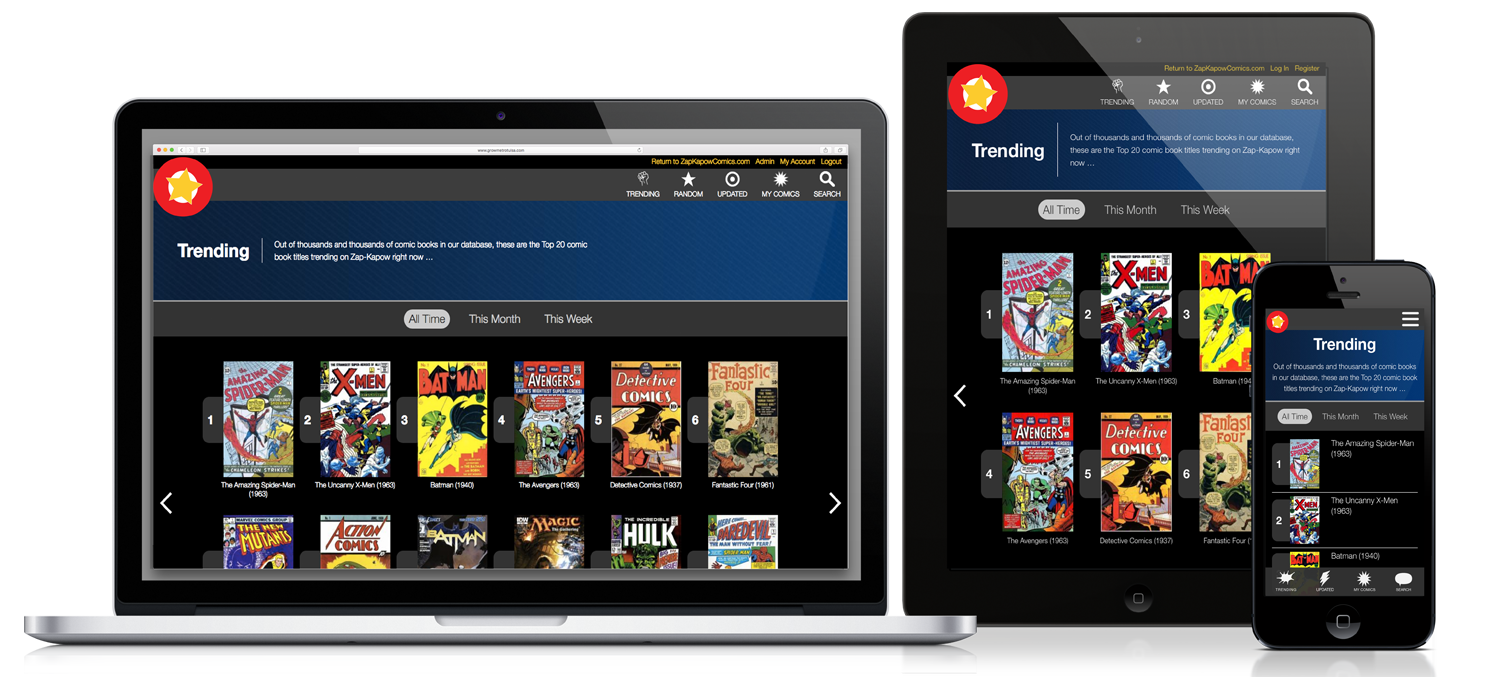 Comic Book Price Guide And More
Stay Up To Date With Zap-Kapow
You'll never need a printed price guide magazine or bulky book again. Zap-Kapow Comics puts hundreds of thousands of comic book prices in your pocket with current pricing data. Using your iOS, Android or Windows smart phone you have Zap-Kapow with you at flea markets, garage sales, your local comic book shop, comic cons, to lookup comic book prices and references.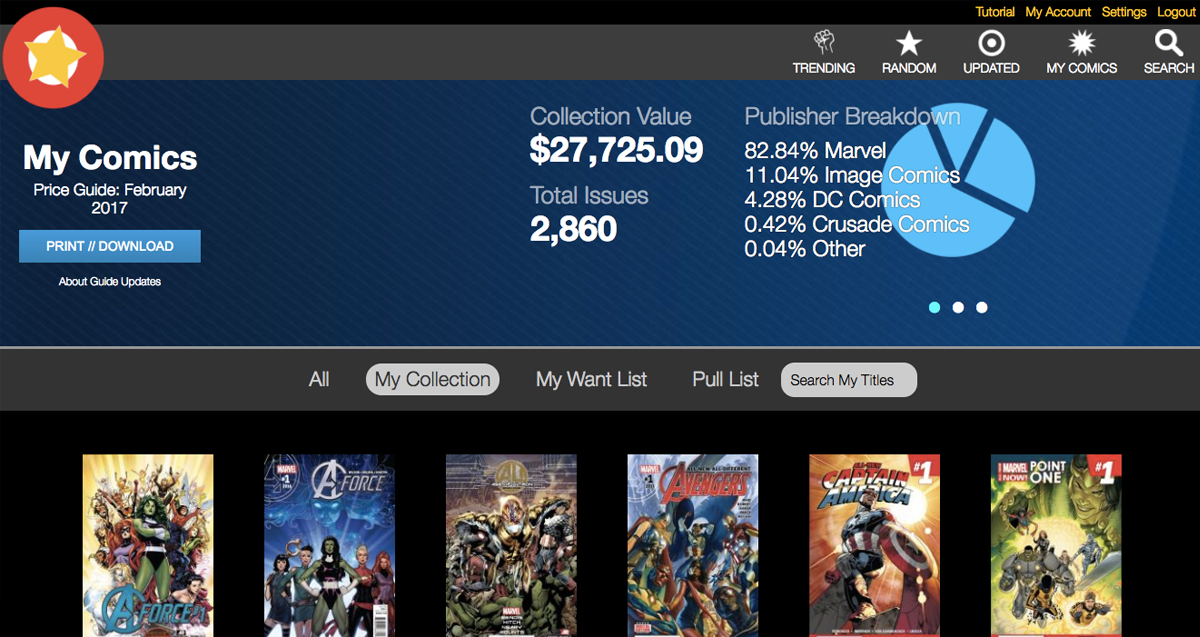 Your Entire Collection Wherever You Are
Catalog and Manage All Your Comics on Mobile or Desktop
Add multiple copies, add notes, or check your collection's value all in one place. Zap-Kapow Comics makes it easy to catalog, view, and manage your entire comic book collection.
Tired of bar code scanners? Us too. Many older comics don't even have bar codes, and when you're at a con or your local comic book shop do you carry a bar code scanner with you? Of course not! That's why we've created a faster and easier means of quickly adding entire runs of a comic book title to your collection on Zap-Kapow. Find your title, enter a start and end number and BAM! you're done.
As comic book price values change, we'll keep you up-to-date, including a total value for your collection, as well as printing and downloading options.
Welcome to Zap-Kapow Comics.
Look Around For Free
Sign-Up to See Comic Book Values and Catalog Your Collection
Click around for free, and when you are ready to sign-up and select an account plan, click here. If you have any questions, drop us a note at info@zapkapowcomics.com, and thanks for visiting Zap-Kapow Comics!

Features
We're adding new features to Zap-Kapow Comics all the time. Here are some of the options Golden Age Plan holders currently enjoy …
Unlimited Price Guide Updates.
Create and save lists of comic books you have and comics you want.
View visual data of your collection.
Toggle lists between full and minimized for quicker viewing.
View and print issues you're missing by title.
Add notes on signatures, grading, etc. to individual issues.
Automatically add new issues to your collection each month with our Pull List feature.
Select your preferred country's currency as the default view for our price guide.
Download your full comic book collection, including notes and values, into an Excel spreadsheet.
Search for issues using your smartphone's camera.
Add the cost you actually paid for a comic in your collection.
Filter titles by key issues.
Import 3rd party collections.
And much more ...
The iOS App
The old iOS app in the Apple App Store does NOT tie back to this website. It was retired in favor of the browser-based version of Zap-Kapow you are on now in May 2017 and is no longer supported. We recommend you use this version for purchasing price guide updates and creating favorites lists exclusively.